Season 1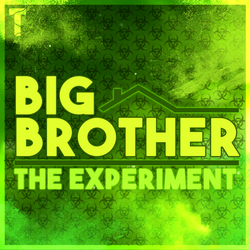 Finale
Telnetrowan
Rowan was NOT nominated until the FINAL FOUR. That's all I really have to say about how masterful his gameplay was. He had a locked down social game and won competitions even if he got blood on his hands. During his only head of household, he controlled the week and got out a threatening player, Bacah. Throughout the competition he knew EXACTLY what was happening through the season and reflected as being one of the people to vote 100% in the majority. In the final four, he won the Power of Veto that saved his showmance baby_dolls and him, thus evicting Axel. Rowan entered the final three with a plan to throw BOTH parts of the final head of household, to ensure he locked a jury vote for the other person evicted and it worked. He won the first season by a vote of 5-4 and he displayed the gameplay necessary.
Baby_dolls
baby had the BEST social game of the season hands down. She was winning competitions constantly and was a member of the 7 Deadly Sins alliance and had individual relationships with people such as tommy, michael and skyiaar. She was nominated once beside Classic but after that speed bump she sort of blasted through the competition, eliminating threats and sadly losing a few alliance members during the time. At the final five, she secured her spot in the final four with the power of veto and chose to discard. baby made some interesting decisions when voting to evict, sparing Michael and Maya even though they were subsequently evicted. However, I think what costed baby the win was her aggressiveness. To some players, she was viewed as controlling and sort of power-hungry. For example, during the triple eviction she was the only one in the majority alliance that wanted to save Michael because Michael was beneficial to her game and her game only. I think baby could have easily won this season but it all came down to personal opinions and gameplay opinions of the jury.
The Jury
Tyronery
Tyrone was definitely America's sweetheart. He maneuvered his way to the final three easily. Throughout the season, he was NEVER the target and that helped him take out big targets without being looked at as the reason even though he was the one voting against figures such as Dark and Ocap. Yes, he was nominated multiple times but he never received more than ONE vote to evict in those votes. He also managed to win the final four Head of Household to lock his spot for the finals. He was also the third member of the Triplets alliance. What people didn't realize is that Tyrone was the first person to successfully identify the majority alliance and began working with them. He also threw competitions when it was necessary (such as the final four pov), and had a strong social game despite being on the block. I think Tyrone played exceptionally well and all it came down to was the Final Head of Household, and if he wouldve won the last part he had the win under his belt
AxelsUniverse
As a host, Axel was the player for me that I just LOVED to HATE. I knew he was never going home so I would have to deal with his constant complaints about the season. All jokes aside, Axel had an extremely STRONG social game this season and it helped him not be nominated until the jury portion of the game. He was constantly in the majority and even with voting. He made some KEY decisions as flipping on ClassicCrusher instead of baby_dolls during the eviction. Axel didn't win a competition until the final five and then made the SILLY mistake of evicting david over the obvious showmance (who then made final 2.) Axel was in danger in the final four since he only had the veto to depend on and unfortunately came up short. I think Axel played a nearly flawless game up until this point. He could have won a few more competitions, but I think Axel played one of the best games this season.
Baescar
David was one of my favorite houseguests this season. He was apart of the majority alliance The 7 Deadly Sins, he won competitions throughout the season, and he was overall a loyal and strategic player. He won two Heads of Households and knocked out BOTH Tommy and Dark. Within his alliance, he was the one at the bottom because he was targeted by the other players simply for not being as dynamic and social as his allies. But, David was here to show that he was a force to be reckoned with even though this was one of his FIRST Longterms. Unfortunately for David his streak of being the bottom of the alliance came to a head when he was taken out by Axel in the final five. I think David played one of the most UNIQUE games of this season and if he upped his social game just a little bit, he could've been sitting in the final two easily.
MichaelChachki
Michael was in one of the BEST positions in the house, not being nominated until week six and being successfully vetoed during that week. She was never considered a target and won a Head of Household taking out one of the BIGGEST names so far in the competition (which made her a target). The downfall of Michael was the majority alliance still having four members out of seven in the final six. Michael was in a bad spot, and only had the friendship of baby_dolls to save her from being chopped. Unluckily, that time ran out during the triple eviction where she couldn't get enough votes to save and went out with tommy. I think Michael played a great game with the cards she was dealt, but she lacked a support system throughout the game and could have formed her own alliance to knock out the majority.
Heyytom
Tommy.. Tommy... you were in such a wonderful position in the house. Not being nominated or winning a competition until Week NINE. You are the juror that went the longest without being nominated as the one time you went up, you went out which was the triple eviction. I think tommy could've taken the win if he showed up a bit more and took more control during his Head of Household. Instead of taking out laggy Maya he could've made a statement and got some members out from the majority alliance. Regardless, I think tommy had people afraid to go after him so I think his gameplay was decent enough but I wanted to see more from him.
AyeeItzzMayaa
LOL. What can I say about this girl? Within 72 days, she had FIVE nominations with being vetoed off the block once. She was also in a few fights during her stay in the house, but she was definitely the pawn of the season. Unfortunately she decided to not show up half of the time after Jury hit and people felt they could dispose of her which they did by a vote of 3-2 against david. Mayaa also did not show up to the finale and didn't leave a jury vote, forcing me to allow a pre-juror to vote in her place. I think Mayaa forgot the reason she was here to play Toxic Longterms: for the experience and recognition of her gameplay. It seemed to me she didn't care half of the time and would just complain about being laggy throughout the season. Mayaa easily could've went to the final three with 10 nominations and still won the game, but it feels that she gave up as she didn't make a huge enough impact in the game.
Ocappucciino
Ocap entered the house similarly to Classic as one of the frontrunners of the season. Both of them won competitions with Ocap winning 2 vetoes by week three. Ocap was also in the 7 Deadly Sins alliance and had an excellent spot in the house. She also had an alliance with KaoticcPhlaire but it was broken when she went rogue and voted her out. Ocap also went HAM in week 7 controlling the week but was renominated shortly after and evicted buy a vote of 3-2 against axel. (fuck, i wish it was axel going). Anyways, I was very excited to see ocap play in this season and she made me reconsider casting her for a replacement. Originally large_d0g was casted but she dropped pre-season due to personal issues. Her replacement definitely made me proud and is one of the most memorable contestants in this season.
Skyiaar
skyiaar began with a decent position in the house. She wasn't nominated until week three, but was vetoed off the block by the Head of Household. She then went on a streak of being nominated until she was evicted during the double eviction and week 7. I think skyiaar should have took more initiative for her own game in the house. She was barely there and when she was she only said one or two words to the people in power. If skyiaar would've put more effort in this longterm as she did in her others, she could've easily made it very far in the game.
BacahII
Bacah started off the season missing every single meeting and almost got expelled for it. She was nominated once and wasn't even there to defend herself but still got vetoed off the block luckily. The time Bacah does show up, she wins HOH and POV in the same week and takes out a floater as she was "anti-floaters". The week after however she was the renominee and got evicted by a vote of 6-0. I think Bacah should have been more active because she was on nobody's radar and would have easily went further in the game if she established a few alliances and integrated with the house.
The Pre-Jury
DarkAngelChild119
Dark was one of my favorite houseguests to watch this season. After successfully backdooring Classic, she was evicted the week after. But Dark never gave up, and won the Pre-Jury Comebacks competition gaining immunity for the following week. Dark was renominated the week after that and evicted by a vote of 5-2. I liked Dark because she was in a few alliances with one of them being the Triplets, and she was in a great spot socially until she made a very bold backdoor statement. I think if Dark would have manipulated the threatening players instead of going against them she could've been sitting in the final 2.
Blue18476
Blue entered the house with minimal interaction. He was nominated twice with both of the reasons being inactivity or failing to socialize and was evicted on his second nomination by a vote of 7-1. I think Blue was too distracted by his other longterms and he failed to realize which one actually mattered. If he put a little bit more effort in this season he easily could've made major moves in the game and definitely would have been remembered more.
ClassicCrusher7
Classic was absolutely the one to beat this season during his stay in the house. He won two Head of Households back to back and things were looking great for him and his alliance: The 7 Deadly Sins. He definitely was one of the front runners of the competition while he was still in the house. Unluckily for him, people began to see that and he was backdoored by a vote of 5-4. I think Classic had all the right stuff to go all the way, but what some people dont know is that he VOLUNTEERED TO GO HOME beside baby_dolls. This was definitely the move that costed him from potentially winning the season and I think without this clueless mistake he could've continued to steamroll through the competition.
KaoticcPhlaire
Kaoticc was definitely a firecracker while she was in the house. She was able to coast past the first week but was put up against Maya in the first part of the double eviction. Luckily for her, her social skills helped her to get vetoed off the block but on the second part of the double eviction she was renominated and sent home by a vote of 7-3. I think Kaoticc was a little aggressive but had good enough social skills and was just targeted based on the fact that she was already put up as a nominee before.
Qaytwink
qay entered the house by not entering the house. He didnt show up to the first meeting and was nominated for not attending. He was set up to be the pawn of the season and after he got into a fight with baby_dolls and MichaelChachki, things changed. qay was put up as a post-veto nominee after exploding and was sent packing 10-2. I think qay failed to show the other houseguests how much he had to offer. His mouth definitely got him into trouble throughout his short stay in the season.
Caravanical
cara entered the house in a great position as she was apart of a few alliances: The Deadly Seven Sins, and the Triplets. Luckily, one of her alliance members won the first Head of Household but tensions with other longterms were getting to cara so she decided to walk from the competition. I think if she would've stuck around she could have easily made jury and I was shocked to see her walk.
Jojotwinore
jojo entered the house witha mild temper. He was already a target by some other players due to previous events and when he was nominated he went off on the entire house. I think jojo was handed the short handle of the stick and didn't really get a chance to show what he was made of. Unfortunately, his attitude led him to be evicted 14-1 due to him attacking the house before AND after the Veto Ceremony.
Season 2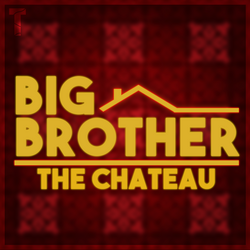 Finale
Hihta
Honestly I was not expecting her to win the game and expected her to be a floater or pawn but she used that image and totally flipped it on the house. She was on the block so many times throughout the season that I lost track of how many times and votes she received at one point. Regardless, she controlled a week and got a physical threat out which was Psy. I was extremely proud of her making moves in the game and she is the second winner to not win the final Head of Household and still win the game... She did exactly what a winner does, sacrifice their game, win competitions, and integrate into alliances, so the win was well deserved Hihta!
Aria_Goddess
As a viewer, I didn't expect Aria to even make it to jury let alone the FINAL two. However, she definitely stepped her game up when she needed to and would've been a deserving and decent winner. Aria started off with a lot of pre season drama with people such as Sonic and Sea but eventually escaped being targeted by them as she planted seeds to get then evicted. Also the alliances she was in helped her to stay safe. She won the Final Four Head of Household and the Final Head of Household as well and took her ride or die to the final two. Unfortunately for her, the jury didn't respect her game as they believed she played a coasting game and she wasn't awarded the win. She still should be proud of herself regardless of the outcome because she showed she was a gameplayer.
The Jury
James77778888
Let's just fast forward to the good part. James won jury comebacks after being the first juror (Bayleigh WHO?) and absolutely fought to stay in the house winning competitions and seeing all of his alliance members leave in a row. He was exciting to watch because he wouldn't give up, and won the final Power of Veto to secure his safety and evict Halcy sending her to the jury. He was just unable to win the Final Head of Household and was evicted but honestly deserved to win. He was definitely a key player to watch after he returned because he was NOT messing around and didn't disappoint.
Halcyonous
Honestly, I could go on and on about how masterful Halcy's gameplay was. From the countless amount of competition wins, the persuasive social tactics and strategy, and the sense of protection she gave to her alliance members, she was the one to beat... the ENTIRE game. She has honestly played one of the best games i've EVER seen on this website as a whole, and there's no denying that whether you dislike her or not. She continuously took out huge targets and saved herself from being nominated week after week after week after week and if she got to the end she would've won it all easily. I can't point out a single flaw from her gameplay and all I can say is she played an EXCELLENT and EXQUISITE game and i'm extremely proud and grateful to have experienced it.
Lmmortxl
See, players like lmmortxl fucking frustrate me and here's why: he started off so well in the game and basically went inactive the WHOLE rest of the game being saved because he wasn't a threat to win. I was honestly so disappointed that he decided to just ignore me asking if he was available to show up, and he even went missing for DAYS during his second Head of Household reign, forcing me to have to wait as he didn't give his nominations. He just didn't care, and I casted him with expectations that he would deliver and he fell absolutely short and it unsatisfied me. I expected way more from him, and i've seen him put more effort into longterms he cared about which I don't understand why he didn't care about mine. He literally could've won the game if he just showed up because nobody was EVER after him, not a single person. Hopefully he adjusts his gameplay if he's invited back, but currently I feel like a let-down supporter.
NeonDev
Neon won the first Power of Veto and basically laid low for the rest of the game until she took out Emilee. It was a good strategy to use because nobody was ever really after her so she didn't have to do much. She was in multiple alliances such as "The Holy Trinity" which was a final three pact between her, Halcy and lmmortxl and another final three pact with Halcy and Hihta called "The Devils." Besides that, everybody was basically not seeing Neon as a threat except James who won the Head of Household to get her out. Neon was definitely too loyal because the people she protected throughout the game eventually cut her loose with no hesitation except the one person she trusted from the start. Neon should've put a few more decisions in her own hands.
CEmilees
Emilee played it safe during the pre-jury phase going up a few times as a pawn, but was definitely target number one after jury hit. She was tired of certain people like Halcy running the game and let it be known. Her most notable move would be finding the secret Power of Veto hidden in the house and using it as a strategy to keep her safe. Emilee even won the Head of Household right after and immediately went guns blazing on the people who kept nominating her. She had a few alliances which included her final two with Psy and a mutual agreement with James as well as the "Mist" alliance consisting of Hihta and Aria as well. Emilee was unfortunately taken out by the one person she kept safe during her Head of Household and joined the jury. Throughout the season, Emilee was the perfect representation of "prove them wrong" as she continued to fight until the bloody end.
YitzerCowboy
Yitzer impressed me this season with his social gameplay. He formed and joined several alliances such as "Foutte," "Attacking Green" and had individual partnerships with players such as Psy, Halcy, and Dean stayed out of the target radar continuously, and made safe moves to satisfy the house such as getting Sea out. He easily could've played both sides of the house and rode to the finals but the move he attempted to make to get Emilee out backfired as she pulled out a secret veto and then won the next Head of Household and got him out.
SeaMinaj
Sea definitely played a safe well rounded game, besides the fact he would fight with Aria most of the time. He was protected in mostly all angles and was apart of different alliances which related to the fact he had a strong social game. He came close to winning a lot of competitions, specifically the veto that sent him out of the house, and the comebacks competition where he was second place. Sea was honestly only sent out of the house because Luke's intended target pulled out a SECRET veto, as well as the regular veto being played on his other nominee. Sea was then put up because Yitzer didn't have a strong relationship with him and he was evicted.
TypicalPsy
Psy entered the game wasting no time by getting Weston targeted after he exposed the "alliance" Weston formed and revealed to people. Psy himself was apart of a few alliances such as "Attacking Green," and "P.E," a two person alliance with Emilee. Psy was also apart of a final two alliance with lmmortxl and an alliance called "Aria's Boys" with Neon. He also had a three person alliance with Sea and lmmortxl called triple threat which aimed to shake the game up. Psy won a Head of Household and immediately targeted Halcy but she won the veto so Dean became the new target. However, when Hihta controlled the week after, Psy walked from the competition after the veto was played. Psy honestly had one of the best games and after he walked it became disappointing.
PoipoleDean
To put this simply, Dean was my winner pick to win pre-season and he definitely didn't disappoint. Dean had a lot of strong relationships individually with players such as Halcy and Yitzer, and he was even apart of the Attacking Green alliance which is exactly what it sounded like. It also included Halcy Yitzer and Psy. The aim was for them to take out some green team members as they were sort of beasting through the game. Dean was also nominated a few times but thanks to his social game he was vetoed off the block by Halcy and the week after he even pulled Yitzer off the block. Dean won the interesting pimple popping Head of Household and took James out making him the first juror. Unfortunately, Psy decided to take Dean out the next week after going rogue and Dean was then evicted.
The Pre-Jury
NancyStrikesAgain
Nancy was one of the most exciting players to watch for me. She began her stay in the house by not showing up in order to watch episodes of Big Brother on CBS. When she was mentioned as a target however, she began to show up and even won a robux cash prize during a competition. She was also involved in several fights with James but little as she knew when Halcy won her first Head of Household she was the intended target. Nancy came very close to winning the veto but fell right before she scored her tenth point.. and was thus put on the block as the renominee and evicted. The problem Nancy had was out of her control. She was already hated by almost the entire cast simply because of how aggressive she was and honestly if she stayed in that house nothing would've been the same.
YoungS0NIC111
Sonic was definitely a controversial houseguest during her time in the house. From pre-season death threats to personal attacks to Aria, she was definitely not here to make friends. She started off in the game being safe as one of her team members won the first Head of Household. Sonic went all the way to the third week without even being mentioned as the target. Unluckily, she had to go on vacation to the Pacific Ocean and was thus targeted and evicted by the SECOND tie vote of the summer. Sonic had a good enough social game but let her guard down when lmmortxl won his second Head of Household, and that's where things went left.
T0mRiddlee
T0m started off on a rocky note. He was one of Cat's targets as he was nominated and luckily saved by the Power of Veto. Like Weston, he was a Have-Not on the first week. James won the Head of Household on the second part of the Double Eviction and nominated T0m beside Dean as a pawn. Halcy then won the Power of Veto and saved Dean, forcing James to place Eve as the new pawn and T0m as the new target. T0m was then evicted by a vote of 8-3. But T0m was not done with his shenanigans in the house as he exposed his Silent Assassins alliance which included: Aria, Yitzer and Psy. Tom basically played a decent game but it all fell down as he wasn't as social as he should've been within his stay in the house.
Catwithcake123
Cat wasted no time during her short stay in the house by winning the first Head of Household. Cat successfully kept her "Foutte" alliance safe which included: Yitzer, Halcy, Neon, and Eve. Cat nominated Misha as a pawn and T0m for eviction. After Neon won the Power of Veto, she used it to save T0m and Weston was renominated and sent home. However, Misha won the second Head of Household and nominated Cat and Dean. Cat was unable to win the veto and was left on the block with Eve as a pawn and evicted by a CLOSE vote of 7-6. Cat was truthfully robbed because the pawn she put on the block won the next Head of Household and took his nomination personally.
WestonGuideToDubz_YT
Weston entered the house ready to play. Unfortunately for him, he decided to message people that he was in a majority alliance with Sea, T0m, Emilee, James, Halcy, and Aria. The entire house was over his erratic gameplay. On Week 1, he was unsuccessful in winning the Head of Household and his team fell first meaning they were the first Have-Nots of the season. He was also not picked for the veto and in turn renominated by Cat and sent home in a vote of 11-2. Weston honestly screwed himself from the start of the game and it was almost impossible for him to recover but I was excited to see him play.
Season 3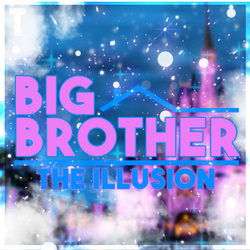 Finale
Daivid507
Coming into the season, I was extemely worried about Daivid's place within the cast as some of these people have known eachother for years, and he was recruited by me to play his first Roblox longterm. When he was nominated the first week, I thought that was it for him but he was saved by the people he was working closely with such as Zeph and Carro. Daivid was the target of the other side of the house for multiple weeks, but always found a way out of the spotlight. He won competitions when he felt they were necessary, used his underdog image to sway the opinions of some people such as Jonas thus developing a relationship, and fought to stay in the house. When Daivid won his first competition it was the Perfect Shot and I literally thought it was a joke and was in disbelief for hours that he managed to pull it off. Despite him being nominated several times, he always played hard in the Power of Vetos to save himself. Daivid also threw competitions when he felt he didn't need them such as the final four veto due to him having suspicions of Carro and Zeph being disloyal which was a smart move. Daivid is a great winner, and personally, I am so proud of him and all of his successes and hope that he takes this fire and ambition into other longterms and plays his heart out.
Tobanity
Say what you want about Tobi but he's been applying since season 1 and definitely didn't disappoint me. He played an under-the-radar strategy similar to Jonas, and for the entirety of the game he was never anybody's target. Not a single person. He may have seemed to be weak but he showed up when he needed to and won a Head of Household to take Rock out during the double, and the final four veto and Part 1 Head of Household. He was very faithful to his alliance up until the final four, but when he realized Carro and Zeph were taking each other he had to step his game up. Tobi also managed to get Air and Nicki's votes to win the game at the finale. Tobi made the right moves at the right time, and if he would've did a little bit more throughout the game he could have been a contender to win.
The Jury
Carrofune
Carro had a strong social game that led her all the way to the finale. She knew who to talk to exactly when, and didnt step on any toes during her stay in the house. She stayed out of drama, and was loyal to her alliance members Zeph Tobi and Hali. Carro had a final 2 with Zeph and wanted to honor that and both of them almost made it to the end together. Carro also considered Daivid a close ally and proved her loyalty to him a few times during the game which helped her continue her popularity. Up until Carro sent him home, she had a working relationship with Jonas but lied to him thus breaking his trust. During the beginning stages of the game, Carro would throw the competitions because it was not wise for her to win and looking back I totally agree with her. Overall Carro played a good game, she had a flexible social game, won a few competitions, and caused some evictions along with Zeph.
iiiZephyr
Another strong fourth placer huh? Zeph came to play the game since the very start. He formed an alliance with British, Carro, and Tobi that took them to the near end, had individual relationships with people such as Daivid, Disc, and Jonas, and won competitions to ensure his targets were evicted such as Nicko, Rock, and Nicki. Zeph was also never anybody's intial target which helped him a lot in staying in the house despite nominating half of the cast at one point. He caused multiple evictions when he flipped the votes to save Daivid and Disclosural taking out Trixie and Alex. Zeph also threw competitions when he knew he was safe, such as the Head of Household against Rock in Spidey Senses. Still, nobody suspected a thing throughout the game that he wasn't really trying to win on purpose. He ended up taking out some of the biggest threats and still managed to not be targeted for it which is really impressive. At the final four, Zeph ended up coming short of the finale when Daivid won Head of Household and Tobi the Power of Veto. Daivid and Tobi began to realize that Zeph would win over anybody left in the game, so they decided to cut him right before the finale. Zeph was such a masterful player and is one of the best that this longterm has seen, and we hope to see more in the future.
Jourosta
Jonas played such an underdog game because nobody really had loyalties to him except Daivid. Originally, Jonas was in the alliance with Rock, Nicko, Hali, and Air but was kicked out due to Rock not trusting him and thinking he was snakey. This wasn't the case however; Jonas just chose to play an under-the-radar type of game. Similar to Hali, he had a strong social game and took him all the way to the final eight without being nominated a single time. Jonas voted how he wanted to each week, caused some waves in the background such as Air's eviction, and tried desperately to stay off the target list. Entering the final five, Carro won the head of household and put both Daivid and Jonas up, ending his stay in the house unfortunately when Daivid won the power of veto. Jonas told Daivid to evict him so Daivid wouldn't end up ruining his relationship with Tobi, which ended up working in his favor. Jonas was fun to see play around in the background of the game despite winning two competitions.
NickiFani
Nicki barely missed my notable list similar to Nicko because she fought to stay in the game and won competitions to do so. She was nominated and targeted several times but kept saving herself whether it be with the Power of Veto or gathering votes to stay. She was also in several alliances but lost her number one very early which was Alex. Nicki found out about Frost being a vote to evict Alex and rallied to get him out the next week to her alliance. Nicki also won the revenge nominee power and put Disc on the block but it failed as Brooklyn was the target at that point. Nicki's downfall is that she had zero relationships with the other side of the house and didn't really try to talk to certain people even if they were in power. Nicki would often complain when the other side won a competition and even tried to get me to give her spectator so she could help her allies in competitions that she didn't play in such as the spelling veto. Nicki was a loyal player to her alliance which should be commended, but she didn't work her social game like I know she could've.
BritishHali17
Hali was very exciting to watch as well because of her flawless social game. She placed herself perfectly between both alliances: Rock, Nicki, Frost, Nicko, against Zeph, Carro, Tobi, and Daivid. She was in the pole position throughout the entire game and didn't have to win any competitions. She really had a strong grip on the game because she successfully played both sides up until Jonas won his first Head of Household and found out that Hali and Nicki both evicted him the week before in attempts to save Nicko. Something that people don't know about Hali is that within her alliance of Carro, Tobi, and Zeph, she made a chart and made her alliance members mark their trust level of other houseguests which helped her maintain her perspective on the game. Hali wasn't afraid to take risks in her game so she gained my respect as a gameplayer.
NickoFlamez
Nicko wasted no time and won the first Head of Household and backdoored Trixie which showed he was here to play no games. He was apart of a few strong alliances as well, and didn't have much to worry about within his stay in the house despite winning competitions. His best move would have to be when he got Blu out with his revenge nominee selection and won veto to pull Air off. However, another one of his allies went on the block afterwards which was Rock, so this move could be seen as unnecessary. Also, I feel as if getting Blu out was just a safe and weak move and the Nicko I know would've did more damage than that. The good thing is his allies ended up gathering the votes and gained power the next week. Nicko went a few weeks laying under the radar afterwards, trying to mend his relationships in the house. He won the Power of Veto twice on the same person's Head of Household, Daivid, and used the veto twice. Right after the double eviction, Zeph gained power and wanted Nicko out the most for playing so hardly. Nicki won the veto and saved herself thus sealing Nicko's fate. Nicko had lots of potential, fought hard to stay in the house, and almost made the notable list but came up a little short.
Rockpapersza
Rock came to play this game and showed it every opportunity she was given. She won two Head of Households and although the first one failed, she got out the house target Brooklyn on her second which pleased the house and saved her a few weeks of staying in the house. Rock had several alliances as well with Nicko, Hali, Nicki, Frost, Air, and Alex although she got Alex out accidentally. She showed that she wasn't afraid to make moves regardless of the risks behind them. Unluckily for her, she was taken out in the double eviction as Tobi saw it as a chance to mobilize her eviction when he won his first Head of Household. Honestly, she was a good player but should've tried to play both sides of the house.
Disclosural
Disclosural was probably the most polarizing figure of the season. Personally, I didn't know what kind of game I'd get from him because on his application he writes, "All Of The Above" thus confusing me even more. Disc was in so many fights that I can't even list his positive relationships as everybody wanted him out at different points in the game. He was nominated several times as the target of one side, but the other side saw it as opportunities to take out people with no concrete alliances such as Alex and Brooklyn. Disc was eventually evicted on Nicki's Head of Household as she put Tobanity beside him, sealing his vote-off. Disc was an interesting player to say the least and could've went a lot further if he kept quiet.
Airheaddude
Air played a decent social game and had very strong pacts with Nicko and Frost. Alongside them, he had an alliance with Rock and Hali, and one made without Nicko by Nicki. When his side was in power, he was very vocal about who he wanted out each week. Air had drama with Brooklyn, Disclosural, and Daivid during his stay in the house as he hated the other side of the house. Air was really never in danger even if the other side won the Head of Household because his allies were just bigger targets. Air ended up being evicted when Daivid won as he was beside Nicki, and his relationships with the other side of the house eventually led him to be evicted. Air had potential, but he should've used his enemies to his advantage.
The Pre-Jury
BrooklynsAja
Brooklyn was definitely spicy and controversial. She started fights, formed alliances that I lost count of, and even won herself a competition. She was the target of the house for weeks and almost secured herself a spot in the jury but missed it by one placement. Brooklyn had a very close partnership with Disclosural for a while, and then they ended up fighting and she was left alone in the house with almost everybody targeting her. Brooklyn then developed a relationship with Daivid and they were the two that everybody wanted out for a few weeks. Unfortunately, they were put on the block by Rock together and Daivid pulled himself off and they couldn't secure the votes to save Brooklyn. Brooklyn caused a lot of stuff in the house which made her a huge target but she was fun to watch at least.
TruuuBlu
Blu, much similar to other players, entered the house not wanting to cause any waves. However, he got into a fight with Trixie preseason in a voice call thus destroying his chances of laying low as people took note of his aggressiveness. Blu went the first three weeks without touching the nomination block, and stayed quiet for a little while. Blu then decided he wanted Disclosural out of the house and fought him several times alongside others such as Air. Blu didn't really have any strong relationships because he was sort of inactive before he was evicted, and costed him the win as he was put up as the revenge nominee by Nicko because of their lack of conversation. Blu could've improved his spot in the house easily by just reaching out to people but he failed to do so.
Frosticate
Frost had a very strong game up until it all came crashing down. Entering the house, he immediately was apart of a few alliances such as Don't Let Them Bully You which consisted of Nicko, Rock, Air, Hali, and Alex before she was voted out. He also was in another unnamed alliance with Rock, Nicki, Air, and Hali. In the Icy Trip competition, Frost threw it to Rock in order to gain more trust from her and it worked for him that week when he was kept safe. Frost was also a key voter that week because his vote ultimately sent Alex home as well, who was one of his alliance members at the time. Unfortunately for Frost, his tactics started to catch up to him as players starting comparing notes. People such as Daivid, Carro, and Zeph began to socialize and realized Frost was playing a smart game, telling people to evict Alex and then erasing the messages in dms. Zeph then won the next Head of Household, and Frost was backdoored. Frost was playing a decent game but went a little too fast in his gameplay thus causing him to be evicted.
AestheticallyAlex
Alex wanted to play a quiet game when she started her adventure in the house. She was apart of a few alliances: The Loyal Five which consisted of Nicki, Zeph, Daivid, Disclosural and had a strong pact with Nicki, Rock and Frost who then voted her out. Alex's bond with Rock was formed a little too late as Rock put her on the block as a pawn and then their plan backfired as key votes such as Frost, Zeph, and Daivid flipped to save Disclosural. Alex had potential and was honestly robbed due to Nicko not submitting his vote in time, sealing her fate out the door sadly.
AsianxDoll
Trixie didn't really have a chance to prove herself in the house as she was backdoored. She wanted to lay low during the beginning phases of the game, but was ultimately put on the block due to Brooklyn saving herself with the veto. Trixie also did not attempt to talk to a lot of people pre-season and that could be the reason why she was voted out over daivid. Trixie did manage to collect some votes to stay however from Tobi, Nicki, Jonas, and Hali. Personally, I was excited to see Trixie play but somethings telling me this won't be the end of her.
Season 4
Finale
HeyGraciegirl
When Gracie won that first veto and accidentally got her duo partner Kayla out, my jaw dropped and I expected her to be leaving very soon afterwards. However, She used the fact that Kayla was evicted to her advantage, appearing wounded and sad of her mistake which protected her at the beginning of the game. Gracie surprised me in several ways, but the most important fact about her game was that GRACIE WAS THE LAST PERSON NOMINATED IN THE ENTIRE SEASON. WOW. Her nice personality led her to the win, and everyone mostly loved her even if she was a little goofy throughout her stay in the house. Nobody ever really wanted her out, which worked to her advantage because she could do and say whatever she wanted and people still put their trust in her because she was the least threatening in the game, or at least they thought. Gracie's ability to persuade people with her personality eventually crowned her the winner of Big Brother Toxic 4. I want to see her reach for the stars and continue her winning streak because I will be watching for it.
MikoLimbo
Now, I don't mean to disrespect Gracie as she was deserving in her own way but Miko definitely was the best player of this season and deserved the win. He manipulated so many people that I honestly lost count and I'm sure his name appears in other people's opinions more than anyone else. Miko came to play this game, and I can say he exceeded my expectations. SO MANY PEOPLE made the same mistake of not targeting him, and putting their trust in him, and he just stepped on their necks when it was beneficial to him. Miko might be looked at as a conniving snake, but he did what he had to due to ensure he won this game. Unfortunately for him, all of his hard-work came crashing down when the houseguests began to compare things Miko said and did with each other, and realized they were being played for the entirety of the game and decided not to vote him to win. People just thought Miko had bad jury management, and the betrayal at the final three of evicting Audaire put the nail in the coffin even though she was more than likely beating him. I don't believe he deserves the hate from this season outside of the game so I wish everyone realized it was only for the game.
The Jury
Audaire
Wow. What a phenomenal player. I expected Audaire to be carried by Smiley only because I used to think she was just a social player, but she dragged my thoughts and opinions out the window. Audaire played an amazing game and I cannot point out one mistake made from her because she ended on a good note. She had relationships with other houseguests but also knowing who was real to her and who was fake. When Smiley was evicted, I honest to god didn't see Audaire making it past final nine, but she stepped her game up because she had no choice. She won competitions when her life in the house was on the line, which was 60% of the season. Audaire was just that girl to beat, and she knew that while solely taking herself to the end. But,there were players such as Miko who wanted to keep her around because she was a bigger target than him, but knew she was going to sweep the jury against him so he decided to evict her. Audaire played such an astonishing game, and she was one of the best houseguests I have ever seen compete in Big Brother Toxic.
SongOfSilence
The streak of strong 4th Placers continues. Tyra played a very impressive game, making the moves nobody else would make later in the game such as going after Audaire over and over because she knew Audaire was the biggest threat in the house. She had marvelous relationships with people such as Iconic, Gracie, and Twlst which kept her safe in the game. Her biggest mistake would probably be not hiding her cards well enough because players like Audaire and Miko could read how she was voting to evict, and they found out shortly after Smiley's eviction she could not be trusted. Tyra also played a very competitive game as she won competitions to go after her targets, but she didn't succeed due to them winning the veto but knocked out smaller targets like Lizzy in result of that. Miko struck again here, as he was pushing for Tyra to go towards the end of the season because he felt like she cared about Tyler more than him, and wouldn't beat her in the final two. Tyra should have used her Head of Household and put Miko and Audaire beside eachother, but I think she played a very strong game up until her departure.
Twlstings
Twlst intended to shake up the game from start to finish, and she did just that. She was only concerned about her safety in the game, and considered everyone disposable. Her votes every week were just based off how she was feeling in that moment, and not grasping the full identity of the game such as evicting Tyler simply because they fought and also voting him beside Iconic. Several houseguests vocalized that they wanted her out, but due to other players being in the game such as Audaire and Iconic, she was spared time after time after time. It wasn't until final five where she felt the pressure due to Tyra winning the veto who was Audaire's rival at the time. Twlst ultimately was evicted beside Gracie simply because she more than likely had a better chance of winning competitions (which I wish she did) in the game. I would say she played a very emotional game, and wish she put her feelings to the side so I could see the amount of paranoia she could've caused in the game if she were to win a Head of Household.
Horror_Pop
Tyler played an extremely strong social game that almost led him to the end of the game. Similar to Lizzy, there wasn't a week in the house where anybody was just like, "Lets get Tyler out, hes a threat." which is impressive due to the fact that Tyler was one of the voters who constantly backstabbed people not expecting it such as Smiley and Kayla. But as they say, every player has a rival in the house and I believe his rival was Twlstings. Both of these houseguests expressed several times that they wanted eachother out, and Twlst even tried to vote him out the second she got a chance to but the votes weren't in her favor. Tyler was firstly nominated by Lizzy in the Double Eviction but he fought hard in the veto and won to take himself off the block. Then, he managed to also keep Iconic in the house alongside Tyra because they knew she was a number for them moving ahead. Just like houseguests that were evicted prior to Tyler, he put his trust in Miko but when Miko won he put up Tyler and his duo partner Tyra in hopes of them being broken apart and it worked for him, sending Tyler out the door.
Lizzywoo
Lizzy spent her stay in the house in a more passive manner. I wouldn't see or hear much from her but her strategy was definitely to lay low early and show up later in the game which worked impressively for her. I cannot name one houseguest that really wanted her out throughout the entire game, which speaks volumes on how unthreatening she appeared in the game. Lizzy was able to win two Head of Household competitions, which she used to take out the more controversial people in the house as she didn't want to make huge waves. I would say her biggest mistake would be voting Iconic out instead of keeping her in as a vote for her to stay, which landed her in this spot right after her. When Tyra won Head of Household, she made it clear Audaire was her target, but Audaire won the veto right after and that left Lizzy vulnerable unfortunately and the house used it as a chance to get her out over Gracie except her duo partner Twlst.
IconicQueen32
Pre season I expected Iconic to pull a social game and not win any competitions and side with the house. Boy was I wrong. She came to play from the beginning of the game to the bloody end. Iconic had a very strong social game and developed relationships with Tyler, Tyra, and Gracie. She won three Head of Households and got out Tech, Smiley, and Med who were threats to her game in their own respectful ways. Her biggest rival of this game would have to have been Audaire because when Iconic won her first Head of Household, she made it clear she wasn't fucking around and put up the duo of Audaire and Smiley immediately. This created pandemonium within the house and really is when the game started to get good. I think the biggeset mistake she made in the game was trusting too many people. She had people like Miko and Lizzy who were fooling her but she just didn't act on it. Her game was pretty honorable: she won competitions and kept her allies safe, played a strong social game to exterminate players of her choosing, and fought hard to stay in the house.
MediewalFlaws
Med entered the house and I truly expected him to be out early in the game but I can say the cards were in his favor up until he was evicted. He was able to form friendships with houseguests like Miko, Tyra, and Tyler. He was being targeted by other houseguests like Iconic and Lizzy but was saved twice due to winning a veto and the votes going to his duo partner Tech the second time. But as they say, three times is the charm and Med was voted out 6-3 when key voters such as Miko flipped to save Audaire. Luckily for Med, he was blessed to only have one competitor in the final round of Battlebacks, and he was victorious in returning to the house and given immunity. He was able to last a few more weeks up until Lizzy won another Head of Household and targeted him, thus ending his stay. This time, the duo of Tyler and Tyra flipped to evict him, and Miko didn't which sealed his fate in a 4-2 vote.
Smileyyy
Smiley entered the season as Audaire's partner and he was ready to play the game. Throughout the pre-jury, him and his partner won every Zen competition in order to keep themselves safe which is very admirable. He also played a good social game, gaining trust with houseguests like Miko and Gracie who both saved him when he was nominated for eviction. Smiley was in a mini-rivalry with Iconic, and when she nominated him and Audaire he won the veto to save himself off the block. However, Smiley was just unable to win a Head of Household during his stay in the house which is really what he needed. Unfortunately for him, Iconic couldn't be stopped in her Head of household wins, and the house decided to fling him out in a very close vote beside Twlst.
DylanFrostz
To remain as subjective as possible, I had high hopes for Dylan entering the season. I knew he was an absolute monster in competitions but spent his stay in the house crying about session times and days which he eventually showed up for anyway, or was just not the target. he won a veto that was thrown to him, and wasn't really apart of the game. Don't know why he was so aggressive towards me and attempted to walk for no reason so I just expelled him. Toodles.
Large_D0g
As I stated in the cast premiere, Large was one of my very first houseguests casted in Season 1, but had to drop out due to personal reasons so I was very excited to see her on this season. I would say she played a very under-the-radar game by using her relationships to her advantage. Mostly, she was being protected by her duo partner the most since Large couldn't make a few of the sessions, or just showed up extremely late. For example, when the duo was being targeted by Lizzy, Iconic won the veto and took Large off the block. Large was projected to go very far since she was on nobody's radar but when she was placed on the block alongside her partner, Iconic, her fate was sealed. Wish to see more of her in the future.
The Pre-Jury
Mrtrae
Global was an interesting player to watch. From the start of the game, he was the one putting the bugs in people's ears, especially Kaito. A lot of people don't know that the reason Miko and Dylan were nominated was because of Global suggesting it to Kaito in a direct message conversation. Unfortunately, the house wanted Kaito out who was his partner so that left him a bit vulnerable for an easy pawn and that happened week after week after week until he was finally taken out by Lizzy. Global was a very sneaky houseguest in this season as I mentioned he spam called Kayla during the Battlebacks competition so Kaito would advance, but it did not succeed.
Technokinesis
Tech is another person that has been applying for a while and I wanted him to do well of course. However, Tech was inactive during his stay, and still is inactive despite not even being in the season anymore. Expected more from him and sadly didn't get much. He was too easy to get out thus placing him here, and in Battlebacks he made a very nice gesture to let Kayla advance because he couldn't make it and didn't want the season to be stalled so thank you for that at least.
K_aito
I would define Kaito as one of the more villain-like houseguests of the season, and he made it clear that he was here simply to fuck shit up. Kaito has been applying for a while, but always came up a little short so I was really excited to see him in this season. He immediately won the first Head of Household by seconds over Miko, and then put Miko and his partner Dylan up despite having a respected relationship with both. Unluckily for Kaito, his entire week was a mess and he ended up taking out someone that wasn't coming for him. The next week, Miko wins Head of Household and immediately goes after Kaito (but never nominated his duo partner beside him ?_?). In the battlebacks, Kaito got Global to spam call Kayla in order to throw her off her game, and it worked up until she kicked his ass after a slow from behind comeback to advance.
KaylaPls
Kayla entered the house very quietly and remained that way mostly during her stay. She was on decent terms with almost everyone which should have been an indication that she would make it further in the game. However, when her duo partner Gracie used the veto to save one of the HOHs nominees, Kaito took out that rage on Kayla instead of Gracie. Kayla was then put up as the replacement nominee, and because she was sitting beside a strategic threat which was Miko her fate was sadly sealed. I had higher expectations of Kayla, and when it was time for Battlebacks she wanted to make sure she made her mark on the season. Unfortunately for her, she came up just short in the third round.
Season 5 (Second Chances)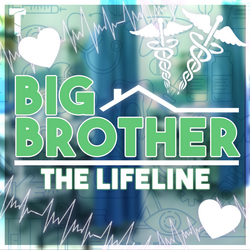 Finale
Catwithcake123
Cat was definitely one of the most robbed contestants I have ever had in any of my seasons, and I am so glad to say she is the winner of Second Chances and got to redeem himself. Cat played a very good all-around game and the only flaw I can point out is her accidentally getting Frost backdoored by Sonic. Other than that she had a very good sight on the game, noting things down such as the male alliance exposed by Dark and Hali, and how shady people were always nominating her as a 'pawn'. However, when Cat needed to win, she did just that and took out both Kaito and Luke, as well as saved herself and her allies with countless Power of Vetos. Going into the finale, Cat secured her spot by winning the final five Head of Household and immediately knew taking David was not only the loyal thing to do, but she also thought she could beat him at the end which ultimately led her to winning the title of Season 5's winner. Amazing job Cat, and I am so proud and excited for the future of your longterm career!
ODavscar
David played exceptional, and would've also made for a great winner for this season. Similar to Tyrone, David had some big shoes to fill because he finished in fifth place which is pretty good, but he really wanted to prove he was a gameplayer which he successfuly did in my opinion. David had the strongest social game of the season, and I can't remember a single person who expressed they wanted him out because they were too busy targeting each other. Week by week, David would express to me the moves he wanted to help create, which constantly went his way such as flipping to get Frost out, getting rid of Kayla after controlling the week, and expressing to Cat that Luke was a bigger threat than him and Blue. David's grip on the game was seen as a joke for some people, but he really always knew what was going on unlike half the cast. I think he had a very underrated game and the jury didn't see it, and some of them cough Blue took their eviction personally when it was very understandable why he did what he had to do.
The Jury
BlueFlix
Blue had me worried throughout the season because of how crazy and erratic he was, but it worked for him. He was always the topic of conversation because he was fighting with players such as Tyler, Kayla, Hali and Cat and subsequently trying to get them out at the same time. The week Hali failed to get him out marked the rising action of the season, and thats when the game started to get interesting because it developed both sides of the house and the emergence of manipulation tactics. He was blessed with the Lifeline Package that dethroned Kayla and got her alliance member Hali out that same week. Blue was the first male to control the week, taking Hali out of the game. Blue made sure all of his enemies were at the forefront of people's minds by constantly bringing up who he wanted to get out annoying his allies in the process. I was honestly surprised Blue made it to the final five because of how mad he made most of the jury and expected him not to go as far but he proved me wrong. He had people constantly saving him which highlighted the social grip he had on the cast such as Cat and Tyler taking him off the block. However, his game came to an end simply because David felt he couldn't win against him, which I believe could be true depending on how certain people voted.
Horror_Pop
Tyler definitely had a roller-coaster of a game, as for example he was evicted and then voted back into the house. He was never seen as a real threat during the beginning of the game even when he won Head of Household three times, because he used those moves to please the house which were Izel, Tyrone, and Sonic. When he was evicted however, he knew he had to play more aggressively and won the Head of Household to take Sonic out, and then the final 5 veto ensuring he had a spot in the final four. The only person that was successful of making Tyler leave the house was Cat when she suddenly decided to keep Blue over him at the final 4, because she saw Tyler winning the game over herself which probably could have happened. Overall, Tyler had a very safe and demanding game similar to Season 4, and I wasn't so surprised about it because it was expected. Nevertheless, I am proud of him.
YitzerCowboy
Luke played a very defensive game, and by defensive I mean he was willing to adjust his style of play to fit in with the house plans. Allow me to explain: He began his stay in the Big Brother house as a competition threat, winning Power of Vetos and discarding them to buy favor with the people in power which helped him tremendously because they were Tyler and Kayla, two people sort of leading each side of the house in different ways. Luke also did win a Head of Household to take out Dark when she ruined his and other people's plans of taking Kayla out weeks before. When Luke saw that winning competitions wasn't in his best interest, he began playing a social game making sure he was the glue holding all of the alliances together such as Blue Tyler and himself or the male alliance that was formed to take women like Dark Hali Kayla and Sonic out. Luke made it all the way to the Final 5 without really being seen a real threat until the feud between Cat and Blue finally came to a head. Tyler winning the final five Power of Veto and Luke coming up a few seconds short ended in Luke being evicted next to David due to David having a better relationship with Cat who broke the tie.
2a2k
Sometimes you plan out predictions for people and you expect them to live up to them, but you rarely expect them to absolutely demolish your expectations. Sonic was casted as a replacement because of a female needing to walk unexpectedly but Sonic definitely lived up to the pressure and redeemed himself from Season 2. Sonic won competitions and got out very great players such as Frost and Tyler (who then returned and got him out :frowning: ) Also, he formed sort of a duo with Kayla because they both realized they were in the minority in the house, and kept each other safe for a while which was refreshing to see shake up the game because Kayla had nominated Sonic in her place with her Diamond Power of Veto. Sonic wasn't afraid to make moves despite whatever the house thought, because he was playing for himself which was admirable. Similar to Tyrone and Cat, Sonic was one of the pawns this season and was projected to fight his way to the end until he took out Tyler and he returned. I think Sonic was definitely slept on this season, and I wish people would've gave him a chance instead of constantly nominating him.
KaylaPls
Kayla was an absolute beast this season in all aspects. She won several competitions, convinced people such as Dark Hali and Sonic to keep her safe, and was the threat in the house the entire game because of how powerful she was. I knew coming into the season Kayla would impress because she was so close to winning Battlebacks in Season 4 but unfortunately came up short. Entering this season, she successfully slid until Week 4 then started winning competitions to make moves. She successfully took out Trixie but found herself on the block throughout the rest of the entire season until she was evicted. Her game started to decay after she was dethroned due to Blue receiving a Lifeline Package to dethrone her. Until this point, she was able to save herself with Power of Vetos until David came into power and knocked her out of the Big Brother House. I want to say Kayla was one of the few to actually go against the majority alliance and stood her ground and held on for as long as possible.
Tyronery
Tyrone had the biggest shoes to fill because in his original season he placed 3rd, which was the highest of anybody casted into the season. Tyrone was one of the pawns of the season, but never was anybody's real target because of how social he was with people such as David and Blue keeping his name out of trouble. Things escalated between both sides of the house, and Tyrone was never mentioned once as the target to go home until on Tyler's second Head of Household when his intended targets were both safe from eviction. Similar to Trixie, Tyrone was put on the block beside someone who was more liked which was Cat. I think Tyrone played fine given the circumstances of his eviction.
BritishHali17
Hali played very similar to her game in Season 3; forming close relationships with people on both sides of the house, not being nominated until her eviction, and laying low throughout most of the game. However, this time Hali actually won competitions and tried to make a move against Blue which unfortunately blew up in her face. After she didn't succeed with her move against Blue, the men of the house slowly picked off the female alliance, with Hali being the second casualty not far from Dark. However, the best edit for Hali is when she won the nullify two eviction votes Lifeline Package and then subsequently caused Frost's eviction. Hali was the definition of the minority trying to make a move but not working due to the stronger relationships of the other houseguests.
Frosticate
Entering the house, I had high hopes for Frost to improve the massacre he set for himself in Season 4. I can say he did a very good job in laying low this time, not winning competitions but also not making it obvious he wasn't trying to. With his alliance members such as Blue and Luke winning competitions he was really guaranteed to go far into the game by just laying low and manipulating behind the scenes. One thing I'd like to point out though is that the week he really needed the Head of Household he somehow disconnected while being in the lead of the "Divine Taste" competition which I felt extremely sad for him about especially since he got backdoored that same week by wildcard Sonic. Not only that but two of his votes to stay were nullified by Hali after she won a Lifeline Package. Overall, you did a good job buddy but I wished to see a bit more aggression from you.
DarkAngelChild119
Dark definitely had a hard road in the house, because she was public enemy #1 after she saved Kayla with a Power of Veto. Before I get to that though, Dark was the first captain because America voted her the highest in the poll, and she and her team won safety for the first week. This definitely helped Dark sail through the game because the people she picked looked out for her for the first few weeks in the game. Dark was also blessed with the first Lifeline Package also by America. But on Week 4, Dark was forced to choose a side of the house which seemed to be mostly female vs males. When she saved Kayla, everyone wanted her out for having the balls to make a move. Luckily for her, her alliance member Hali won the next Head of Household guaranteeing her safety. Her luck had ran out when Luke won his first Head of Household and with Kayla pulling out a Diamond Power of Veto, Dark's fate was sealed. Dark played a very risky game and she had the social connections to go further, but failed to secure her safety and didn't have the votes beside Sonic which ended her stay in the Big Brother house.
The Pre-Jury
Phoenix_Quincy
Originally I thought of the Second Chances theme for players like Quincy, who completely fucked up their first chance and I knew he was one of the players who wanted to redeem themselves the most. Quincy played a very quiet game, and most people don't know at the beginning of the season he was faking to be laggy "disconnecting" during the final 2 between him and Trixie in the first Head of Household, and purposely not loading during the crapshoot competition so that Tyler could win by default. This was a very risky strategy for Quincy, but it almost got him to the jury. Quincy also had a very decent social game being in alliances with most of the men in the house. Unfortunately, his time came to an end when Hali won Head of Household and people thought they could keep Blue as a meat shield over Quincy. I had some good laughs about this though when he dmed me his intentions, and he definitely made a mark on this season by the way he switched up his game and should be proud of himself.
Fdum_Stan
Really don't remember a single thing he did this season.... Expected way more from him after that train wreck in Season 4, but at least he improved his placement.
TrixieNastea
Trixie came into the season with a lot of close relationships with some houseguests such as David and Tyler. She even won herself a Head of Household and used it wisely to please the house by getting out someone they all mutually disliked. However, when Kayla won her first Head of Household, Trixie found herself in danger because Luke had won the power of veto and wanted to get Trixie out for being too threatening to his game. To make things even worse, Trixie was nominated beside someone everyone enjoyed in the house at this point, which was Cat. I would say Trixie came to play but was just dealt the wrong cards and honestly was robbed.
IzelBhaddie
Since there was a Season 1 alliance formed, I expected all of them to make it past the pre-jury phase with no problems. Unluckily for Izel, she was the first victim of Season 1 being targeted when Tyler won Head of Household. She was deemed a safe route to go because she wasn't able to make the session times, thus sending her out the door second. I did expect her to show more but I am glad she didn't walk from the season unexpectedly.
AestheticallyAlex
Going into the season, I wanted Alex to be able to redeem herself, and she was on my list to watch slide past further into the game. Unfortunately for her, she had some pre-season rivalries with people such as Hali and Trixie, which ultimately led to her being sent home first. The first week was the ultimate test for Alex, but when Trixie won the first Head of Household, she was instantly pinned as the first easy-out move and to make it even worse, half of the house was immune from the safety competition so she didn't have much to wiggle with.